With Built-In Forms Libraries, Immigration Forms, Tools
And So Much More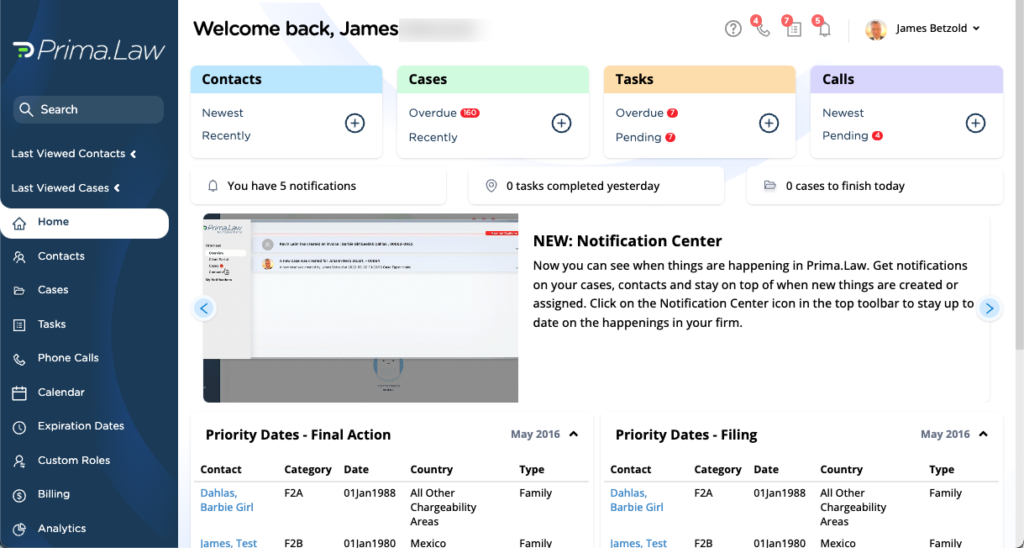 Now even prettier
and built for any type of law practice.
US Immigration
California Judicial Council
Michigan SCAO
Bankruptcy and Federal Court
Prima.Law Case
Management Features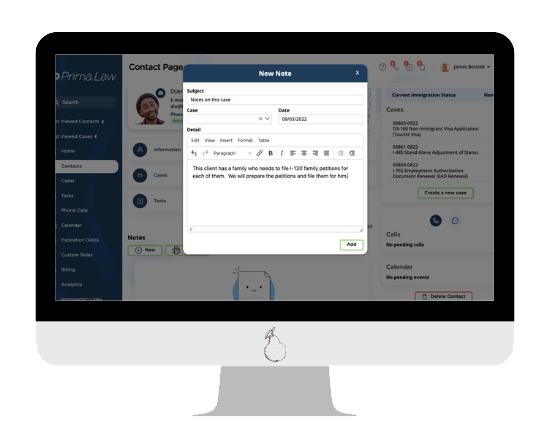 Check out our newest features!
Prima.Law now includes a calendar for tracking deadlines, reminders and appointments.
Send Text Messages with Images directly to your client from Prima.Law. Never give out your personal number again!
Role-based permissions. You can now limit who has access to the billing information in your cases.
Get Paid with PrimaPay! Send invoices for clients to pay online, take payments in office, or setup autopay on a payment plan. No monthly fee!
Chrome Extension – Immigration Attorneys can interact with government agency websites to retrieve useful client data.